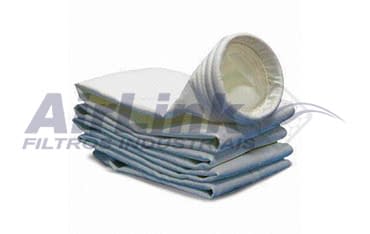 Air Filters – Sleeve Type
The sleeve type air filters manufactured by AirLink Filtros are made in a wide variety of filtrating elements, always using the best option for each application.
We produce models for pulsating, vibrating and reverse air jets. Our focus is to accomplish the dust removal (separation of solids from the air) with the lowest cost-benefit and, above all, to serve the companies that generate dust through industrialization.
Available filtering elements: Polyester, Polypropylene, Nylon and Cotton.
Nozzle Types: Fixed rope for clamps, Spring steel, rope for tie up, Sheath.
Bottom types: Buffer type, Envelope, Simple sewing.
The main applications are:
Metallurgic;
Mining;
Foundry;
Mill;
Painting Booths;
Furniture industry;
Cement industry.
We manufacture special items with samples or designs.